Bollywood Hungama has been giving readers exclusive updates on the collections of the Salman Khan starrer Radhe – Your Most Wanted Bhai, which was released on Eid, on May 13, 2021. Due to the deadly second wave of Covid-19, it managed to release in its first week in only 3 cinemas in Tripura. From these theatres, the action entertainer collected Rs. 63,248. It might seem like a meagre amount but considering the fear of going to cinemas in May, easy availability of the film on digital, and that 80% of the state was in a containment zone, the collections were decent.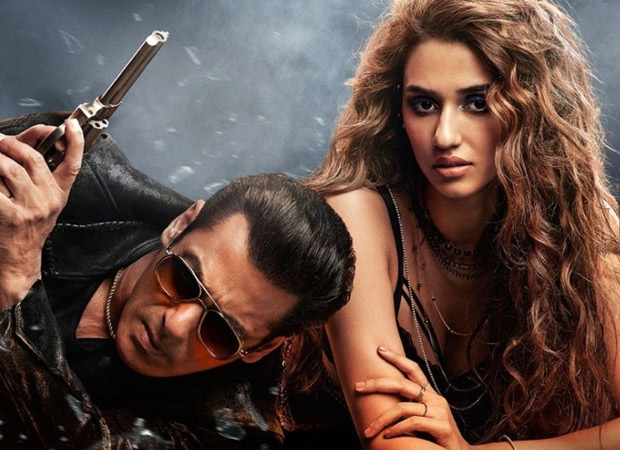 Then on June 11, as cinemas were allowed in certain districts of Maharashtra, Radhe – Your Most Wanted Bhai got a release in Enjoy Drive-in cinema in Malegaon and Khinvasara Cineplex (formerly Apsara Cinema) in Aurangabad. Enjoy Drive-in cinema had 2 shows of the film and Khinvasara Cineplex played 4 shows on the weekend and 2 on the weekdays. From these 2 cinema halls, the collections of Radhe – Your Most Wanted Bhai amounted to Rs. 30,143.
From June 18 onwards, while Enjoy Drive-in cinema in Malegaon stopped playing the film, Khinvasara Cineplex decided to continue playing two shows, at 3:00 pm and 6:15 pm. On Friday, 22 tickets were sold in these two shows while 25 tickets were sold on Saturday. On Sunday, the theatre reported sales of 55 tickets. This is the highest number of tickets sold for Radhe – Your Most Wanted Bhai in a single day at Khinvasara Cineplex. An industry insider says, "This shows that viewers are consistently coming to watch the film. It also indicates that once Radhe – Your Most Wanted Bhai releases in other cinemas in other states, it'll also record some footfalls."
A trade expert told Bollywood Hungama, "Radhe – Your Most Wanted Bhai collected around Rs. 2,203 on Friday, Rs. 2,754 on Saturday and Rs. 6059 on Sunday. These are approximate figures." The 18-day collections now stand at Rs. 1,04,507. In other words, Radhe – Your Most Wanted Bhai has finally managed to cross the Rs. 1 lakh mark at the domestic box office.
Radhe India box office summary at a glance
Week 1 (released in Agartala and Dharmanagar in Tripura)
Day 1 [13 May] – Rs. 10,432
Day 2 [14 May] – Rs. 22,518
Day 3 [15 May] – Rs. 13,485
Day 4 [16 May] – Rs. 13,485
Day 5 [17 May] – Rs. 1,155
Day 6 [18 May] – Rs. 1,155
Day 7 [19 May] – Rs. 509
Day 8 [20 May] – Rs. 509
Total – Rs. 63,248
Week 2 (released in Malegaon and Aurangabad in Maharashtra)
Day 9 [11 June] – Rs. 6,018
Day 10 [12 June] – Rs. 5,445
Day 11 [13 June] – Rs. 6,229
Day 12 [14 June] – Rs. 4,460
Day 13 [15 June] – Rs. 2,986
Day 14 [16 June] – Rs. 2,602
Day 15 [17 June] – Rs. 2,403
Total – Rs. 30,143
Week 3 (running in Aurangabad in Maharashtra)
Day 16 [18 June] – Rs. 2,203
Day 17 [19 June] – Rs. 2,754
Day 18 [20 June] – Rs. 6,059
Total – Rs. 11,016
GRAND TOTAL (till date) – Rs. 1,04,407