The Salman Khan starrer, Radhe – Your Most Wanted Bhai, released on May 13 on the pay-per-view platform, ZeePlex, and also in cinemas. In India, due to the second wave of Covid-19, the action entertainer released in the first week only in the state of Tripura, that too in just 3 cinema halls. Bollywood Hungama exclusively reported the collections of the film from these 3 theatres in Week 1, which amounted to Rs. 63,248.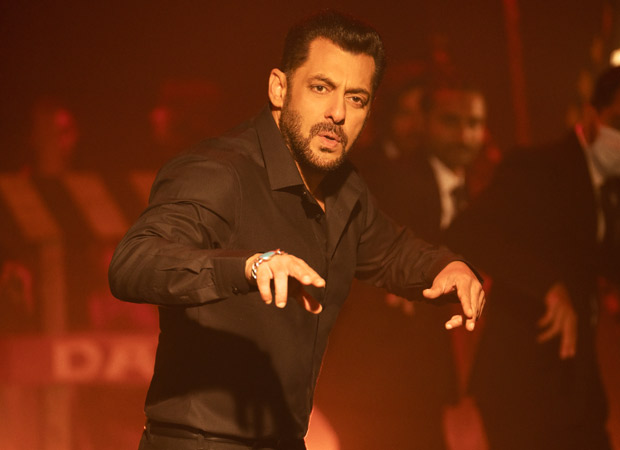 Last Friday, Radhe – Your Most Wanted Bhai released in 2 theatres in Maharashtra – at Enjoy Drive-in cinema in Malegaon, and Khinvasara Cineplex (formerly Apsara Cinema) in Aurangabad. Bollywood Hungama managed to access the collections from these two cinema halls as well. On Monday, we reported that the weekend collections of Radhe – Your Most Wanted Bhai were Rs. 17,792. The collections are not encouraging which was expected as the film is a month old and moreover, it has already been accessed by viewers on the internet. Yet, some trade experts felt that it's a feat that the film managed to sell 216 tickets in 3 days.
During the weekdays, the collections as expected fell. Due to low turnout in the weekend, Khinvasara Cineplex played only 2 shows of Radhe – Your Most Wanted Bhai from Monday to Thursday, at 3:00 pm and 6:15 pm.
At the Enjoy Drive-in cinema, 13 tickets were sold on Monday, 4 tickets on Tuesday and 7 tickets were sold on Wednesday. One show each was cancelled on Tuesday and Wednesday. On Thursday, the last day of the film at Enjoy Drive-in cinema, as many as 15 tickets were sold in two shows.
A trade expert told Bollywood Hungama, "Radhe – Your Most Wanted Bhai collected around Rs. 4,460 on Monday, Rs. 2,986 on Tuesday, Rs. 2,602 on Wednesday and Rs. 2,403 on Thursday. These are approximate figures." The two-week collections now stand at Rs. 93, 491.
While Enjoy Drive-in cinema has discontinued Radhe – Your Most Wanted Bhai from Friday June 19, Khinvasara Cineplex will continue to play two shows of the film. As per sources, the makers are planning to release the film in other states once cinemas are permitted to open.
Radhe India box office summary at a glance
Week 1 (released in Agartala and Dharmanagar in Tripura)
Day 1 [13 May] – Rs. 10,432
Day 2 [14 May] – Rs. 22,518
Day 3 [15 May] – Rs. 13,485
Day 4 [16 May] – Rs. 13,485
Day 5 [17 May] – Rs. 1,155
Day 6 [18 May] – Rs. 1,155
Day 7 [19 May] – Rs. 509
Day 8 [20 May] – Rs. 509
Total – Rs. 63,248
Week 2 (released in Malegaon and Aurangabad in Maharashtra)
Day 9 [11 June] – Rs. 6,018
Day 10 [12 June] – Rs. 5,445
Day 11 [13 June] – Rs. 6,229
Day 12 [14 June] – Rs. 4,460
Day 13 [15 June] – Rs. 2,986
Day 14 [16 June] – Rs. 2,602
Day 15 [17 June] – Rs. 2,403
Total – Rs. 30,243
GRAND TOTAL (till date) – Rs. 93,491