"You're busy, even more than usually / I'm sitting in the studio again today / Struggling with time / I have to do something; killing time is such a waste," croons American – Korean musician Kim Woo Sung, professionally known as Woosung or even Sammy in the Korean music industry. His latest song 'Lazy' reflects on the "art of being lazy" and well, something that everyone has felt during this pandemic. Over the course of last year, everyone's confined to the four walls at home and we've sort of come to the terms that it's okay to take a step back for yourself.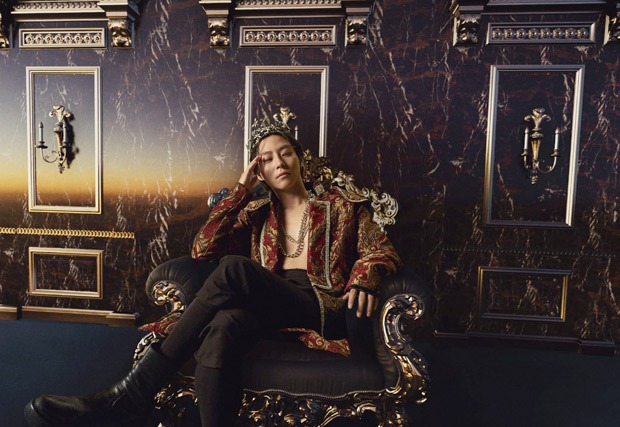 In the space of the Korean music industry, it's a hustle to put out great music in order to share more of your work with fans. Unlike the other industry, one witnesses multiple album releases a year. In fact, in 2021, artists from several groups have dropped solo music showcasing a newer side of their artistic expression. One of them is the popular alt-rock band THE ROSE musician Woosung. Known as a singer, songwriter, guitarist, and producer, Woosung has magnetic vocals that take you through a rollercoaster of emotions and is very compelling.
The 28-year-old musician debuted with his band THE ROSE in 2017, with members Park Do-joon, Lee Ha-joon, and Lee Jae-hyeong, accompanied with a soft-rock track, 'Sorry'. Since then there's no looking back for the group as their fanbase grew, their song covers became viral, their original songs became huge and Billboard named them one of the New K-Pop Artists to Watch.  The group continued to reach newer heights by breaking into several Billboard charts with their EP's 'Dawn' and 'Void' – Next Big Sound, World Digital Song Sales, and World Albums.
As the group gained recognition, Woosung also forayed into solo work. He released his debut EP in 2019 'Wolf' along with a single 'Face' and few songs including the 'Moon' and 'Beautiful Girl'. But, the group hit a roadblock. The group parted ways with J&Star Company following a lawsuit filed by the band against the company. The three members are currently serving in the military in South Korea, whereas Woosung left for the US and only got back to Korea after a while.
As fans eagerly wait for the comeback of THE ROSE, Woosung had a surprise with the OST 'You Make Me Back' from the Korean Drama Itaewon Class – one of the popular dramas of 2020 starring Park Seo-joon. A multifaceted performer, Woosung has since established his own independent label – Woolfpack LLC – as he juggles work in California and South Korea, Now, he has dropped his new single 'Lazy' which has almost reached almost 3 million views. The song has chic bassline and addictive chorus with a beautiful music video that reminds us of the importance of having both productive and unproductive days, amplified through a colourful music video that begins with a lazy day at home but swings back into an ambitious night out.
In a conversation with Bollywood Hungama, Woosung talked about 'Lazy', his involvement in music, his vast career, growing up in the business, upcoming solo music, future with THE ROSE, pressures with heading a label, and more.

First and foremost, congratulations. Millions of views are already on the 'Lazy' music video. You are crushing it. How do you feel?
Yeah, Black Roses are the best. I mean, whoever listened to the song is the best. I'm thankful. Yeah, I'm honoured.
When you were conceptualizing the 'Lazy' music video, what was the thought process behind it? 
I had a rough concept in my head when I finished writing the song which was about two years ago – especially that room and the design. I definitely wanted a room that was kind of messy but aesthetic at the same time.  I wanted a really big switch up at the very end, but with the editor and the music video producer and all the music video team, they incorporated ideas. Those ideas were great too. Like the dance scene, we went back and forth with it. So it just happened naturally. I gave the rough idea and then we built from it and we built some more. And there's a final product.
The look that everyone's talking about when you dance in the music video and you look ethereal. Tell us about it.
I think of it as – I am doing a music video, I sing, and I do music, I'm making art. Same with hairstylists, makeup artists – they're artists as well. So when they paint my face, and when they do my hair, they're creating art on me. Now, I'm presenting the art to the people. I'm presenting their art that they drew on me that they, you know, created on my head. Even the styling, I'm presenting it, and that's my job. So I feel like, um, yeah, it was a collaborative work, definitely. It's not just, even just because I'm presenting it, you know, it doesn't mean I did well, I think it was very just like an art piece like that. That's why it was so um, how do I put it, it was so amazing to be able to present that to people because of their vision.
How have you evolved as an artist – both in terms of a band member of THE ROSE and solo artist?
I think with THE ROSE and my solos, those are like very different music. I don't really consider my solo music as a more evolved version of THE ROSE. However, it is a different style and different taste. It's more of THE ROSE music is the four of us; the solo music is me. I think that's the only difference there and as far as my solo music, though, from 'Face' to 'Lazy' to the future stuff, like it's evolving, definitely. It's evolving, not like better or worse, but different sounds. Like for example, the album that I'm preparing right now, this album was already like, I had these songs for so long. The newer songs that I've been writing, they're so different from what I have to present to the fans in the near future, right? I'm excited because I really want to show everyone what I've been writing recently. But like, I'm waiting for the right timing because I really want to get this album out. I've had it for so long. I almost said the next song's title (laughs). The next single that I was thinking about, the next few songs, some of the songs I have had for three years. Like I said, 'Lazy', I had it for two years. I want to present it to people. I want to show everyone the newer stuff that I've been writing recently, which is more. I'll say it's definitely a different sound definitely than 'Face' and 'Lazy' and what's about to come. So would you say it's a mature sound? Would you say it would be good? Would you say that it would be a little vulnerable or mature or like dancy? What's the vibe of this sound? So you know what? Definitely mature. The newer stuff that I don't know when I'm going to release it but definitely feels mature.
Since 'Lazy' was written pre-pandemic, when did you decide you wanted to release it and why was now the perfect time? 
Well, I mean, to be honest, like, it wasn't, it didn't really have anything to do with the virus pandemic. I always wanted to release it as a single. But you know, with things that happened, I couldn't release music for almost two years. And I would have loved to release it when I had that song that summer, you know what I mean, right? But, it's just timing. It just didn't work out. So now when I could release it, that's the first thing I did, because that was the first song on my radar. It wasn't intentional, even though people could relate to it more now because we've been inside so long, but, but even back then, I mean, we all had our laziness.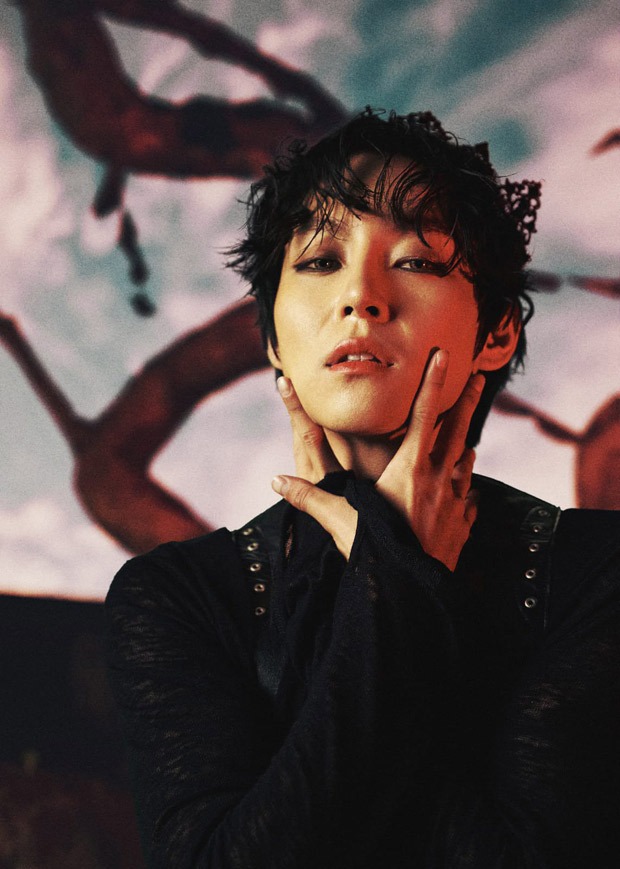 I do feel that probably in the last year, I think it's okay to feel lazy because we've been in a time where we don't know how things will turn out. And if you take a step back and just be with yourself, I think that's okay. 
Right? No, that's a great point. I'm so glad you say that, because that's the way to look at it if you're just gonna be lazy and unproductive – enjoy it. Enjoy the time because if you're not enjoying it, and just being stressed like 'I should be doing this and that but you still can't do it,  you're not taking a step forward into your future. You keep blocking yourself from being positive each day and having this great mood. You could get a lot done even when you're lazy. You can watch a lot of shows, and you know, learn something from them. Do you know what I mean? So, definitely, I love the positivity in your thoughts.
You collaborated with Reddy. How do you think of a featured artist who could be a perfect fit for your song and vision?
Even from the beginning, I had that bridge part empty. Even when I recorded this song with the arrangement person that I work with, I always had that bridge part empty for a feature. And it could have been a singer. It could have been the rapper. But I always couldn't really pick out the right one. I was always kind of waiting to see what I could do with it. And then when I met Reddy, I was like, I love the tone. I think it'll fit with the song. Yeah, so I asked him.
In the past year, people have sort of reflected on themselves or in a way that their art has probably progressed, or the direction has probably changed. Do you think, this past year or the last few years have probably changed the way you make music now?
Um, I mean, I'm gonna be honest, no! I always liked being closed off when I write. The subjects might be different. But for me, I always get inspiration mostly from movies, books, and my daily life. My daily life has always been kind of inside. Especially when I write lyrics, I like to be zoned off, like on the plane, you know, where I can't do anything else, or just in my bedroom. So like in that process, not really, it hasn't changed much. It hasn't changed my perspective. And the only thing that's changed in my mind is now that I like you said we got to reflect back on ourselves more. We got to really think about what we are. I think I'm more confident than I know myself a little bit more than I did before. That's the only thing. So maybe there has to be a yes. But in the process, definitely not different.
You were also part of Itaewon Class' OST, which was one of the biggest dramas of 2020? Tell me how this came about?
The music producers in the drama reached out and they're like, 'Oh, yeah, we want to do this song with you.' I was so honoured. I was like 'of course, please, I'll do it.' But here's the thing with OSTs – this isn't a song that we wrote or as THE ROSE, we made it at all. So it's like, they have their own guys. And for me, I respect their art and the direction they wanted to take with this. So usually what I would not put in my input is like, I want to sing it like this, because I want to make it fit for their song. I think it's always good to respect the original maker of the product of the song or whatever. So it was an experience because I tried to sing it cleaner, more differently. They told me the backstory like this needs to be a powerful song where it's like; when he's coming out, and these have this in the background, and I felt the vibe, and you know, you kind of talk with them, connect with them, and you try to just make the song to be as it is, as they thought. So, it was definitely a humbling experience. It was definitely something I would want to do again. I was so glad they hit me up for that.
You are in the process of reinventing. You also started your company. So it's such a big responsibility on your shoulder that you will be exploring artistically. Tell me about it.
For me, I think even for THE ROSE,  we always write our music and we have a vision. It just becomes hard when the vision isn't the same and it just gets mixed up. Having a company is great. However, I kind of like a little pressure on my shoulders. I mean, I was a very independent person growing up. I think that's the kind of trade that I had throughout my years and I really want to learn what I could do. I am an artist. Yes, I'm singing music and I'm making the music. However, I didn't know the whole side of, for example, what the others had contributed. I could appreciate it more now. Even the little things like having the schedules, someone taking me to schedule, I could appreciate all that even more now that I'm experiencing it and trying to deal with it on my own. I started creating this team and it's been great. So far, the pressure is on, but I mean, we have control.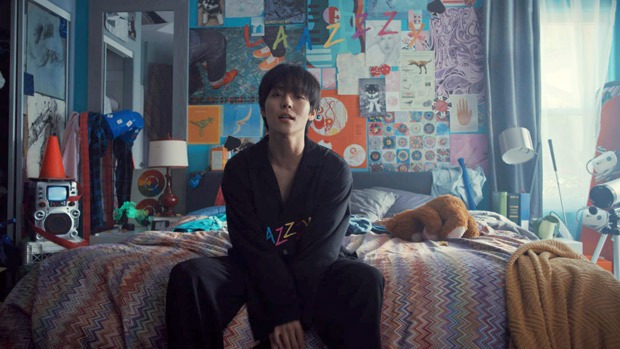 On a lighter note, when are you the laziest? 
I am a morning person, and people ask how can you be lazy when you're a morning person? You can because you'd be a morning person, but it doesn't mean that you're not lazy. You just wake up, but you can still be on your phone. So for me, literally, I wake up early. And that's just how my body works usually. So like, even if I wake up early, it doesn't mean I get out of bed. So yeah, there have been days where I just stayed in bed and just literally, because I was binge-watching shows.  I'm the type of person to get hooked. I gotta finish it. I have a goal. Yes, that's me. That's what I mean. Especially with a show like Game of Thrones, you could watch this for months. You don't have time to waste; you just watch until you have to sleep and you wake up and you start watching again because you're so excited to see the next episodes and stuff. I mean, that was me being lazy. Just eating. I loved being lazy and watching a lot of films and a lot of dramas because I can't say I knew a lot about them, especially Korean dramas. But now like, I'm getting I'm like, 'Oh, wow. Yeah, I watched that. I watched Itaewon Class. I watched Start-Up. I know the story. Yeah, I feel the emotion.
Coming back to your music, I wanted to know, since you were making music, and you said that the plans are there for the album, would you release it as an EP or a full-length album this year? Or maybe next year?
So I am working on that right now. I can say that I almost have two albums ready because I have songs stacked up. I'm working on plans right now. Our plans are changing as I go. Because I see what I could do differently. I see. I want to try newer things. So I don't want to say something and not make it happen right now because it's still unsure. But for sure. I want to release an album – a full album this year. Yeah. And I already have the songs ready. It's just like, how do I want to, you know, divide them? Or how do I want to present it to the fans? It keeps changing. I want to do it the best way possible for everybody's experience. I'm working on it. The songs are already there. Trust me. The songs have been there for a long time. I'm so eager to put it out because you know, I've had these songs for like, even 'Lazy'. two years and that's not even considered long. I have a song in this album that I had before 'Face'. So it's coming along. That's all. 
Given the circumstances, THE ROSE was in, and now you're releasing music while members are serving in the military, how do you plan to go ahead in terms with the band music, apart from your solo?
Well, the only plan that we have as THE ROSE is we're going to make music and we're going to present it, you know, the details, it will come on, it will change as we go, no matter what. We're growing as we're growing each day, individually as well. We're all in different circumstances. But when they're out, we're going to be together, we're going to take the time we're going to take a trip, we're going to really talk about where we're going to take our band, you know what I mean? So, so that will change. However, one thing that I can say for sure is yes, we're going to make music together and whatever style that is, whatever, you know, we decide on we're gonna make it our best effort for you guys to enjoy with us.
Who are you listening to these days? 
Oh, wow, that's, um, let's see. You know, with me, I like listening to the same olds all the time. I mean, Matthew, BM's track, (13IVI) 'Oh, my God is still I think it's coming out.' To be honest, I already saw it. It is fire. It is so good. And I highly recommend it. I mean, yeah, it is fire. I'll be listening to that. I mean, I've been listening to it a little bit (He said this on the day BM's '13IVI' track came out).
You keep reinventing yourself. Where do you see yourself as an artist in the next couple of years?
A couple of years? One thing's for sure. We'll have a lot more black roses. I just wanted to keep doing music. I have big goals. I have passion. It's just, I don't like saying it. Because like, my goals are really big. And the rose goals are always so big. And I know we could achieve it with time.
Do you have a message for the Black Roses in India?
I mean, all I can say is, thank you for the support. Thank you, for all the love. It really keeps me going. It keeps us going as a team. All I can do for you guys in India is give you guys music, give you guys something to listen to, something to relate to, something we could all kind of be, you know, in bond with. And I will do that. I really want to go to India. I hope I have the chance to go soon. I hope everybody's keeping safe.
BOLLYWOOD NEWS
Catch us for latest Bollywood News, New Bollywood Movies update, Box office collection, New Movies Release , Bollywood News Hindi, Entertainment News, Bollywood News Today & upcoming movies 2020 and stay updated with latest hindi movies only on Bollywood Hungama.